TESTIMONIALS
Testimonials for Top Producing Keller Williams Agent in Tennessee!
"Paula is incredible. She has gone truly above and beyond for us to find two great homes, as well as to sell one home.
She was able to sell our home at a price well beyond what I thought was possible. She was very, very hands-on and personally invested in improving and staging our home so that it presented and marketed incredibly well. She really knows her stuff, and she worked EXTREMELY hard to make sure we got the best possible price. No other agent would have done that for us.
Both homes that she has helped us buy were very competitive situations with multiple offers on the first day of list. Both times, Paula was able to make our offers stand out, and we got both homes. Paula is the hardest worker you are going to meet, and she really knows her business and this market. She's made a huge difference in our lives. Truly a great real estate agent."
"It's really hard to say enough good things about how well Paula worked with us and the pleasure she made selling our home. Selling a home can be an anxious time and there are always a lot of things you don't know and could never anticipate. Working with Paula, my wife and I always felt informed and able to make good logical decisions. Paula worked tirelessly marketing our home and actually found the eventual buyer from an on-line blog posting they put up, about what they were looking for. She was able to connect their needs and desires with our home. If you are looking for someone able to make things happen and someone you can trust implicitly, you've found her."
"Paula was a fantastic realtor! She went above and beyond to ensure that we found the right house. She was very organized and detail-oriented, took the time to understand what we were looking for and always lived up to her commitments. She made us feel like her top priority, often rearranging her personal and business schedules to accommodate our needs. Paula also was not afraid to steer us away from properties that were not great fits or in areas that she felt would not meet our expectations. She was very knowledgeable about the area. She has relocated several times and could empathize and support us as we made the transition. Paula is a fantastic and relentless negotiator, also. She made sure that our contract contained the appropriate terms (several of which we would have missed) and held the seller accountable to meet those terms. She also leveraged her local contacts to make sure things were completed expeditiously and correctly. We can't say enough positive things about Paula, both personally and professionally. If you are looking for a realtor, we would highly recommend using Paula. We certainly will if we need to move."
"Working with Paula was an absolute pleasure. She worked so tirelessly to make our home marketable. She was patient with us through the process, and made sure that our home sale was advertised on every site, social media, etc. I can not say enough wonderful things about Paula. She treats her clients as family, and we are so lucky to have found her."
"Working with Paula was an absolute pleasure. She worked so tirelessly to make our home marketable. She was patient with us through the process, and made sure that our home sale was advertised on every site, social media, etc. I can not say enough wonderful things about Paula. She treats her clients as family, and we are so lucky to have found her."
"Paula and her team worked tirelessly to help us find the perfect home and location. Her experience and expertise were invaluable and her energy and great attitude were much appreciated during a challenging search timeframe. Could not recommend anyone more highly. She's awesome!"
"Paula is an excellent realtor! She worked tirelessly to find the right house for us in a very tight time frame. We were moving to Tennessee from out of state and Paula did a wonderful job showing us the area. Paula was extremely organized, focused on our house hunting process and was very perceptive. She listened to the what we liked/didn't like about houses we saw at the beginning of our house hunt and adjusted accordingly. Paula moved at the fast pace we set and was a super negotiator. We have enjoyed getting to know Paula on a personal level as well- she has kept contact with us after helping us buy our home and has made sure we are settled. We would highly recommend Paula as a realtor. Thank you for making our home buying experience a joy!"
"Paula was outstanding in every aspect. She knows the area and the entire relo process very well. I appreciated how she treated my family the most. While we were with her, we were her top priority. Some agents talk on the phone while they drive and try to do other deals; she focused on us. She also paid close attention to what we liked and disliked about the first few homes and quickly adapted her strategy to put us into a great place. Our sellers did not live up to their end of the agreement when we did our final walk through and Paula earned her keep by diffusing the situation and making everything right at closing. I will definitely use her when I sell and recommend her to everyone I know."
"Taking a new job and traveling back and forth while trying to juggle finding a new home in another state and selling a home is somewhat stressful! I can't even imagine what I would have done if Paula hadn't been my realtor. My wife was so stressed she couldn't even think and Paula stepped right up and took control. Not only did she sell our house in an amazingly short period of time, she also kept us in the loop while carrying the fixing, cleaning, negotiations, and everything else on her shoulders. I highly recommend Paula because she made our selling experience better than I could have ever imagined it could be. It takes a real professional in this market to do what she has done and I may have to have her get her Ohio license when we decide to move from here!"
Top Producing Individual Keller Williams Agent in Franklin TN & Brentwood TN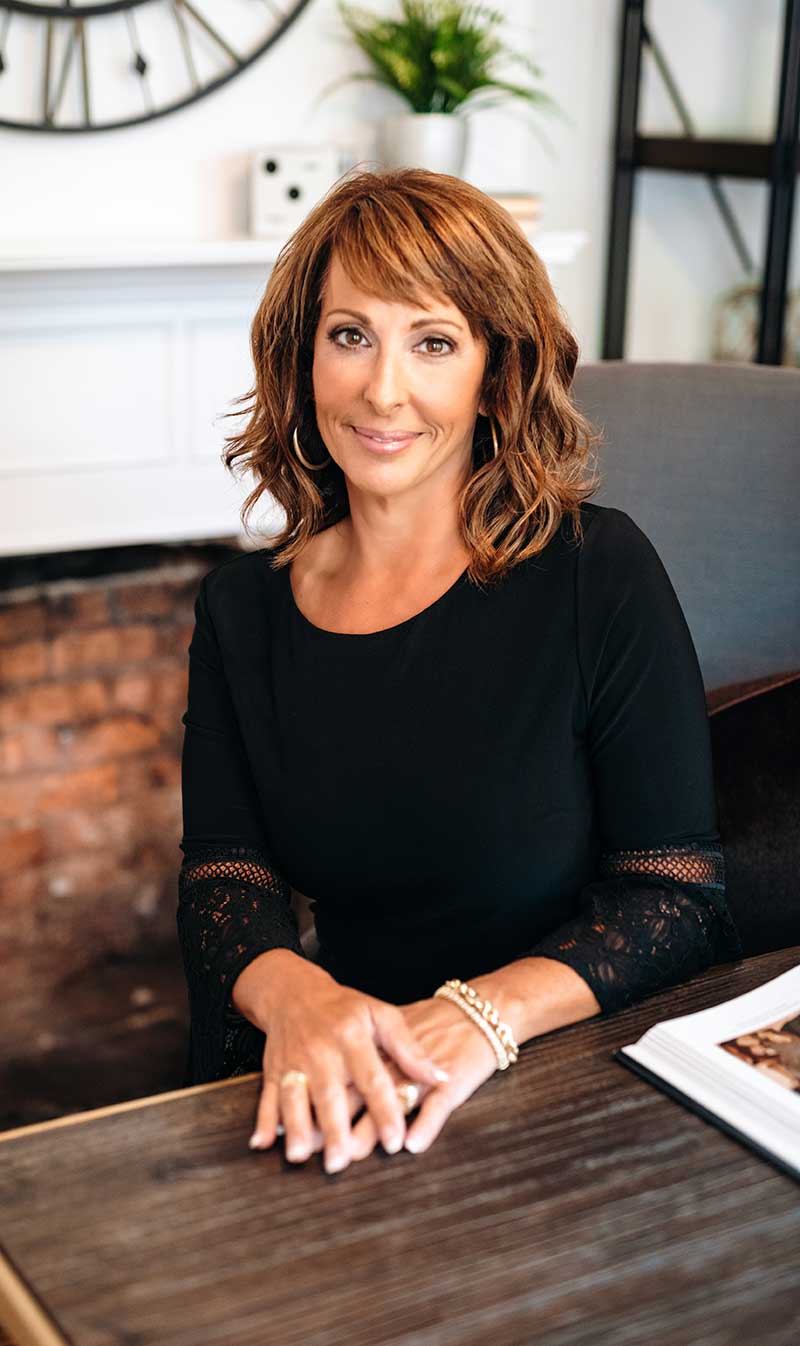 An understanding of the ins-and-outs of a city is the highest priority when buying and selling a home or relocating. Paula Hinegardner has spent the last decade watching Nashville's growth and change, learning its impact on the local housing market. Thanks in part to the knowledge she has acquired, the experienced Realtor® is attentive to her client's individual needs and better equipped to advocate for their best interests. Plus, a firsthand understanding of the stress that often accompanies relocation for those following opportunities to a new city puts her a step above the rest.
Paula is celebrated for her accomplishments as one of Nashville's Top Realtors®, a Top 10 MREA Individual Agent, and was named #1 Keller Williams Agent in the Southeastern United States in 2018-2021, #1 KW Agent in the State of Tennessee for 2017-2021 and #1 KW Luxury Agent in the Southeast Region in 2018-2021, as well as 2021's #1 KW Agent in Franklin and #1 KW Agent in Nashville for the last 5 years. Paula promises a one-of-a-kind approach to customer service that goes above and beyond the industry standard.
FEATURED REAL ESTATE LISTINGS
Preview Nashville, Brentwood, Franklin, Tennessee area real estate listings below...
Paula Hinegardner
Top Brentwood TN Realtor
ABR, CRRS, ASP
Luxury Homes Division
2017-2021 #1 Keller Williams
Agent in Tennessee
License #00322409