Our Team Approach
Whatever it is, whatever it takes, we take care of it.

When you partner with The Paula Hinegardner Group, you get access to a world-class team of experts ready to put our area connections to use for you. It all translates into tangible results for the purchase and sale of your house.
On behalf of entire PHG team, you are invited to explore the all the ways we are prepared to handle your real estate experience in the Nashville area. Bring us your concerns, and we'll overcome them with ease.
Paula Hinegardner
ABR, CRRS, ASP, Luxury Homes Division
In the hot real estate market of Nashville, home buying and selling are notoriously tough to navigate, but the right Realtor® can guide you through the entire process with ease. Driven by her core values of hard work, a commitment to customer service, and honesty, Paula Hinegardner sets the standard in selling, buying, and relocation. A love of real estate, plus a genuine care for her clients' needs, have helped Paula achieve tremendous success.
A long list of impressive industry accolades solidifies trust in Paula's abilities as one of Nashville's Top Realtors®, and a 2022 Top 10 MREA Agent. Named #1 Keller Williams Agent in the Southeastern United States in 2018-2022, 2019 Top MEGA Agent, #1 KW Agent in the State of Tennessee for 2017 – 2022, #1 KW Luxury Agent in Tennessee in 2018-2022, as well as #1 KW Agent for Nashville for the last 6 years, Paula has proven her commitment to delivering results.
In addition to being energetic and dependable, Paula is known for making the home-buying and home-selling process positive and prosperous every time. She separates homes from the competition with a comprehensive marketing plan, offers an individualized concierge approach, and advocates on behalf of your best interests. Years of experience and successes, including more than a decade of corporate relocation, have earned her recognition as a REALTrends Top Real Estate Agent in America, 2018 Brentwood & Franklin Woman of Influence, Trulia Top Agent, Top 100 Real Estate Agents in America, Best of Franklin – Relocation Services, and Best of Franklin – Real Estate Services.
Credited for being "creative, enthusiastic, and confident," Paula has established a career of exceeding expectations.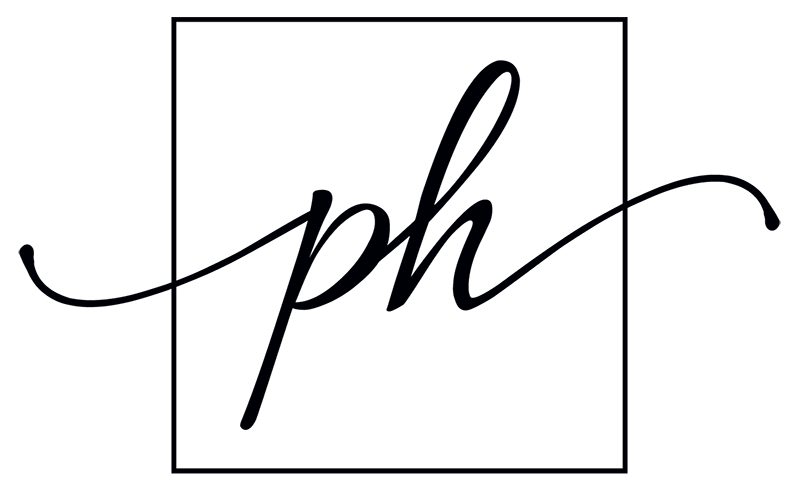 The Team
Working Together for You

Jennifer Bisceglia
Assistant to Paula Hinegardner
A licensed realtor herself, Jennifer Bisceglia has been working with The Paula Hinegardner Group since 2020. She assists in coordinating and executing home showings and client vendors, as well as answering any questions clients may have. She is available to assist in anything needed to make your home buying or home listing experience seamless. Jennifer is a native of Nashville, and resides in Brentwood with her husband and three children.
Sarah Shepherd
Contract to Close Coordinator
A Nashville native, Sarah Shepherd has been working in the real estate industry since 2017, which is when she joined Keller Williams in Franklin. She worked for 3 years on staff at Keller Williams as the Agent Services Coordinator, which gave her a unique perspective into the lives of her fellow agents.
Read more...
Sarah quickly learned that there was a particular need for her sharp eye, organization skills, and attention to detail. She found the Transaction Coordinator role would best allow her to build relationships and use her talents to help others in all parts of the transaction. Her knowledge of every aspect of the transaction, ability to problem solve and think critically, and her thorough understanding of all things contract-related allow her to help clients breeze through the transactional pieces with ease and comfort, knowing Sarah is there for help and support the whole way to the closing table. Since joining Details Squared Contract to Close in 2020, Sarah has personally assisted many of the top agents in our industry on over 1,000 transactions.
Joining the Paula Hinegardner Group and having the opportunity to work alongside such a powerhouse realtor has been, and continues to be, such an honor. Their shared knowledge, attention to detail, and the pride they both take in their work is reflected in each happy client closing experience. Sarah is grateful to be able to be part of the Paula Hinegardner Group.
Cory and Anthea Click
Home Staging & Interior Design

Hi, we're Cory and Anthea Click, and in 2007 we started Fresh Perspectives. At the time, it was just the two of us. And we had no idea what was in store for this little company. But one thing we did know… as a former home-builder and realtor ourselves, we knew first-hand the challenge of selling a home.
Read more...
Waiting for it to sell. Wondering if there was anything we could have done to better prepare it or make it more attractive to potential buyers. All while wanting to impress our seller, maximize the sales price and build a portfolio of solid deals.
But in our experience, we found that most home staging companies were simply not equipped to help us sell luxury properties. That's why, since 2007, we've been helping real estate agents, such as Paula, attract more potential buyers and maximize the sales price of their homes.
Fast forward to today, and FP Staging and Design has evolved far beyond our expectations.
A large and talented team of over 10 people. A formula proven to attract more buyers and maximize home sales prices. And a daily growing list of wildly successful clients. A beautifully staged home can attract more buyers, and help a home sell faster and for more money.
It is truly our privilege to make that happen for you.
Jay Winter
Real Estate Photography & Videography

Jay Winter is a photographer and videographer focusing exclusively in the field of real estate and architecture. Home Pix Media is focused on creating high quality media that help market the largest investment many people ever embark on.
Read more...
Jay was born and raised in the Franklin area. He has experienced the growth of the community and definitely understands why so many are drawn to this beautiful location and great state.
He started the company, Home Pix Media, in 2007 as a part time endeavor combining two fields he really enjoyed – photography and real estate. After a few years of fine tuning his craft, he stepped into the business full time heading the company and now overseeing an extended team of photographers and editors.
CONTACT JAY
Visit Website: http://www.homepixmedia.com
Phone: (615) 337-5986
Eric Heath
Real Estate Mortgage Lender

As a direct mortgage lender in Nashville TN, my focus is to provide you with the loan program that is specific to your individual needs. My goal is to draw from my over years of lending experience to customize a mortgage program that is right for you, while giving you the level of service you deserve.
Read more...
As a mortgage professional I specialize in residential mortgages and promise never to attempt to cross sell you a myriad of other financial products. Having been in mortgage banking since 1995, I understand that the purchase or refinance of your home can be one of the most important financial/investment decisions that you will make for you and your family and I promise to treat it as such. I look forward to working with you.
Why choose Eric and his team? Eric consistently ranks in the top one percent of mortgage banking producers in dollar volume nationwide, but more importantly here is what a few customers had to say regarding their experience with Eric when asked on our customer survey.
"I felt like a person, not a piece of paper."
Gerald Horner
Landscaping Services

Gerald is the Owner of Horti-Care, a full service landscaping company that specializes in design, installation and maintenance. Horti-Care has been in business for 15 years, has maintained an A+ rating with the Better Business Bureau and is fully licensed and insured.
Read more...
Gerald also has a Bachelor degree in Horticulture from Tennessee Tech and 32 years of landscaping experience in both residential and commercial work.
He is passionate about planting something to boost the aesthetics and increase the value of the property. His creative and customized process helps Paula's clients find a distinctive horticulture solution for their own personal taste. He strives to provide a landscape that will mature and sustain over the years while keeping your property looking neat and crisp year-round. Horti-Care is attentive to details, creative, thorough and highly skilled. Gerald is sure to find a horticulture solution that will put a smile on your face every time you come home.
Louis Gamboa
Residential Painting Services
Louis Gamboa and his team have over 15 years' experience in interior and exterior painting. Whether it's basic touch-ups or transforming a space with a new paint color, Louis' reputation is built on quality and efficiency.
Read more...
One of the most cost effective and transformative ways to prepare your house for market is paint.
At Gamboa Painting they understand how personal painting a home can be. Their team is committed to going above and beyond the call of duty to ensure that the process is as quick and painless as possible so that your home is ready to attract the perfect buyer.
Elyse Hood
Home & Auto Insurance
As your local Farmers® agent in Franklin, TN, I help customers like you identify the insurance coverage that best fits your needs. This process is straightforward and personalized to help make you smarter about insurance. I have the knowledge and experience to help you better understand your coverage options–whether that's auto, home, life, renters, business insurance and more.
Read more...
Give me a call at
(615) 332-7445
and I'll be happy to answer any questions you might have.
Languages Spoken: Spanish and English
Alexa McGraw
Marketing Coordinator
McGraw Communications

Alexa has overseen and grown social media, vendor relationships, strategic partnerships, digital features, PR opportunities, and listing-specific highlights for The Paula Hinegardner Group since 2019.
Read more...
Give me a call at
(615) 332-7445
and I'll be happy to answer any questions you might have.
Languages Spoken: Spanish and English
Marianne Sloan
Website Design, Developer, and SEO

Along with the team at Vertical Web, Marianne is happy to work with Paula on everything related to her website and internet marketing. Vertical Web has been designing websites and managing internet marketing for local businesses in the greater Nashville area since 2007. Creating beautiful websites that are at the top of search is our specialty.
Working For You. In It Together.
If you're ready to sell your property in the Nashville, Brentwood, or Franklin, Tennessee area, reach out to learn more about Paula Hinegardner's extraordinary advantage.
Contact Paula today to sell your home with the extraordinary advantage it deserves.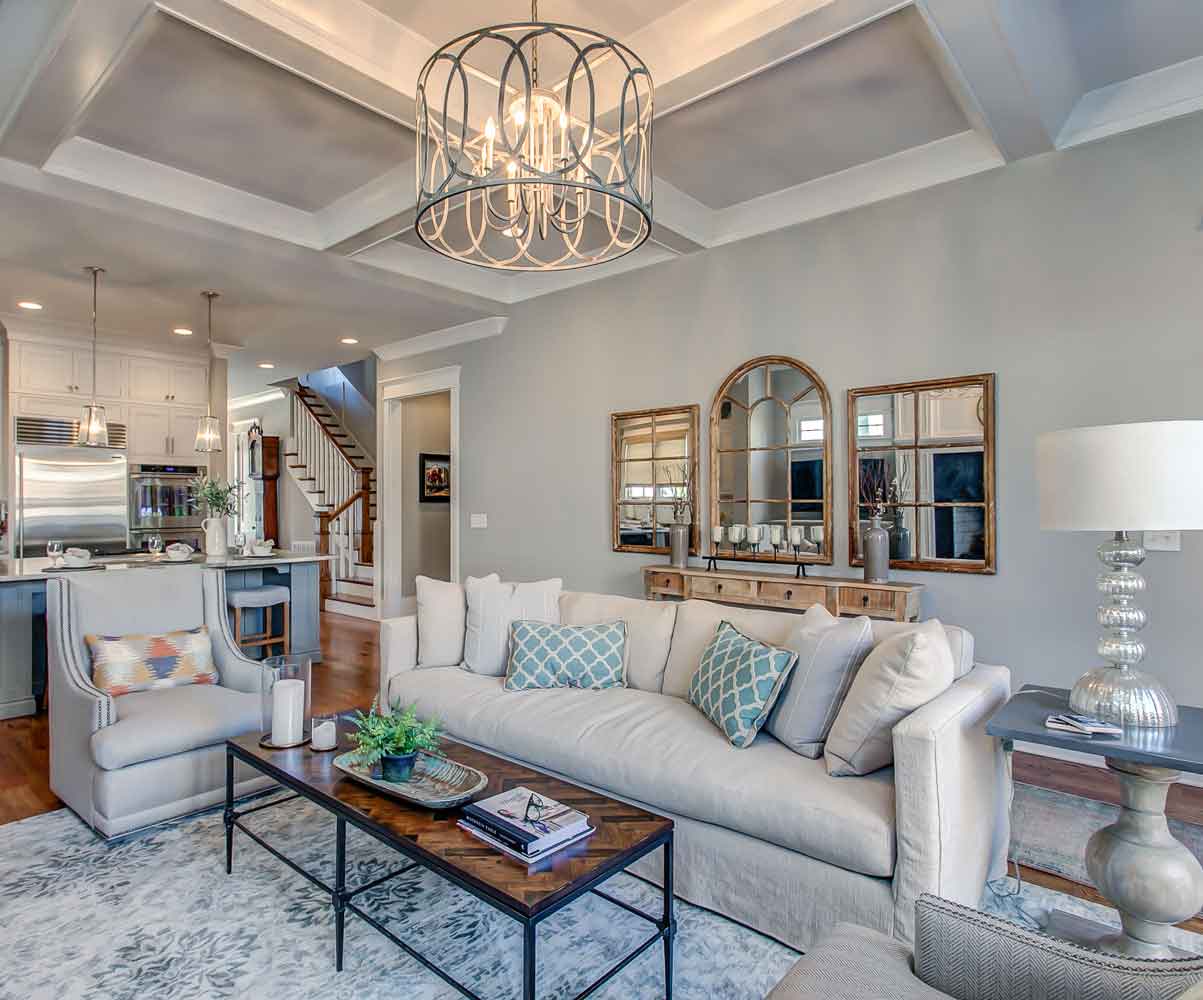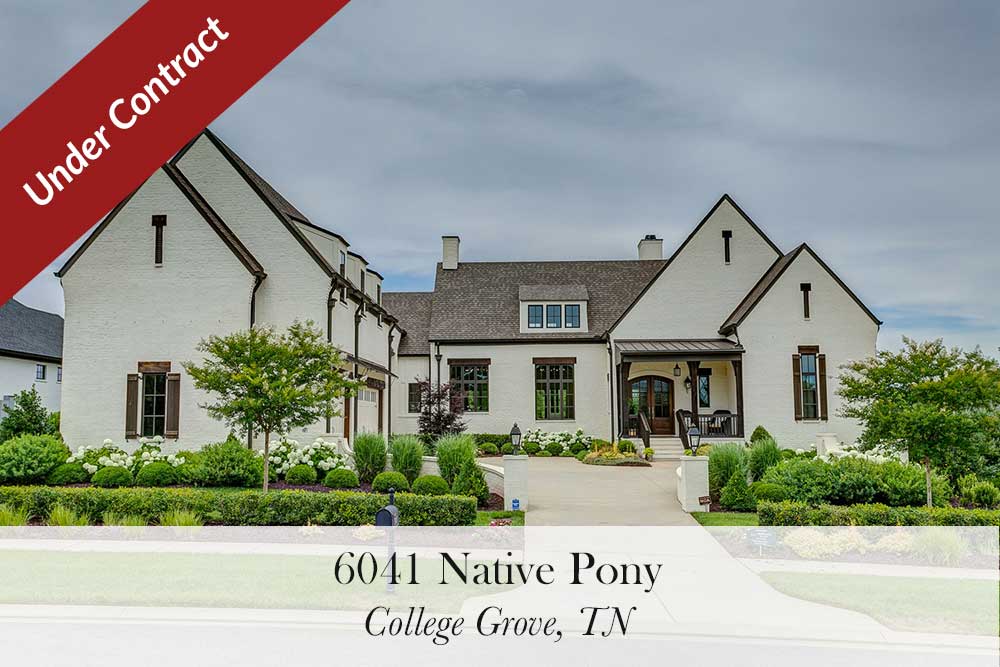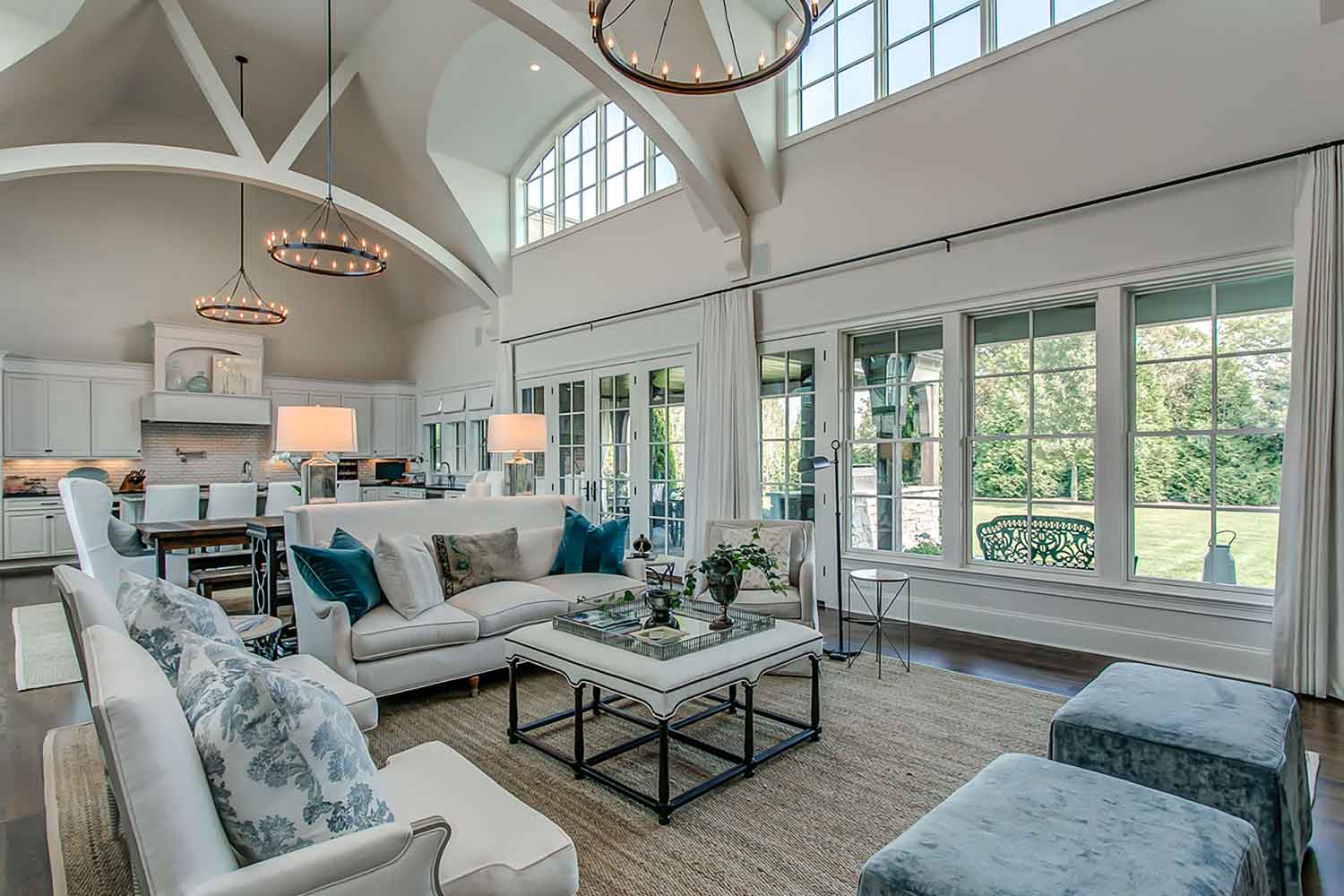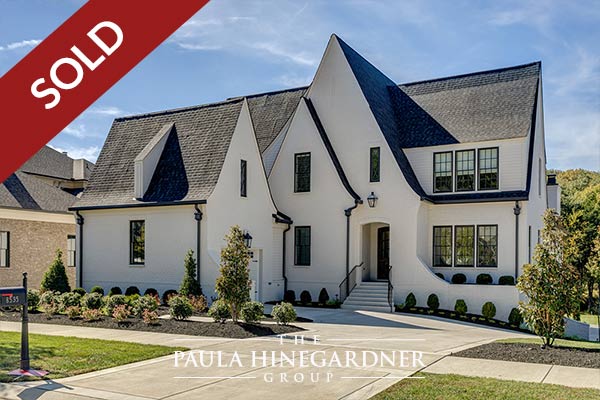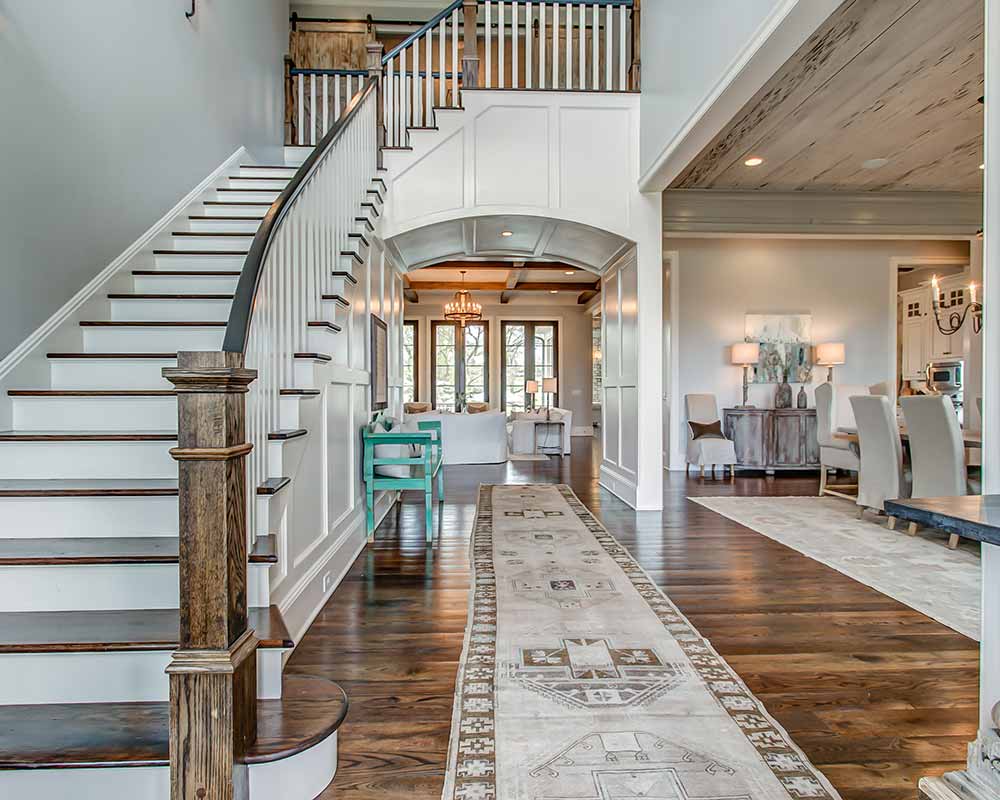 Paula Hinegardner
Top Brentwood TN Realtor
ABR, CRRS, ASP
Luxury Homes Division
2017-2022 #1 Keller Williams
Agent in Tennessee
License #00322409