Sellers Agent Brentwood TN & Selling Agent Franklin, Tennessee
Helping You Sell Your Home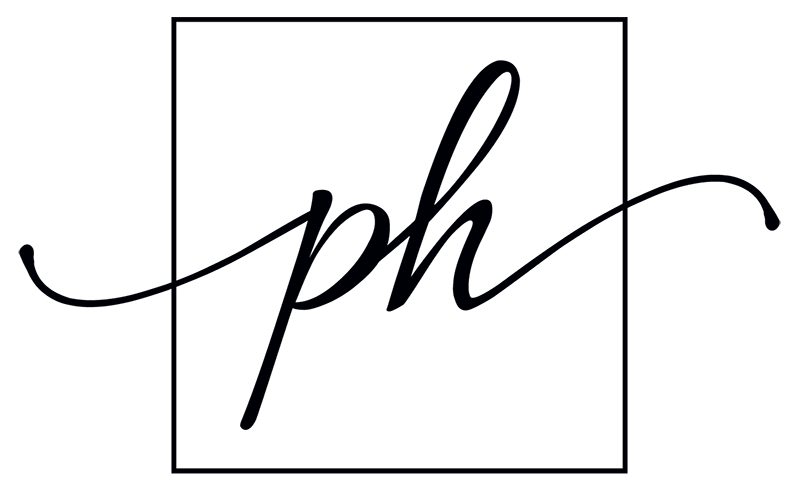 Your Real Estate Seller's Agent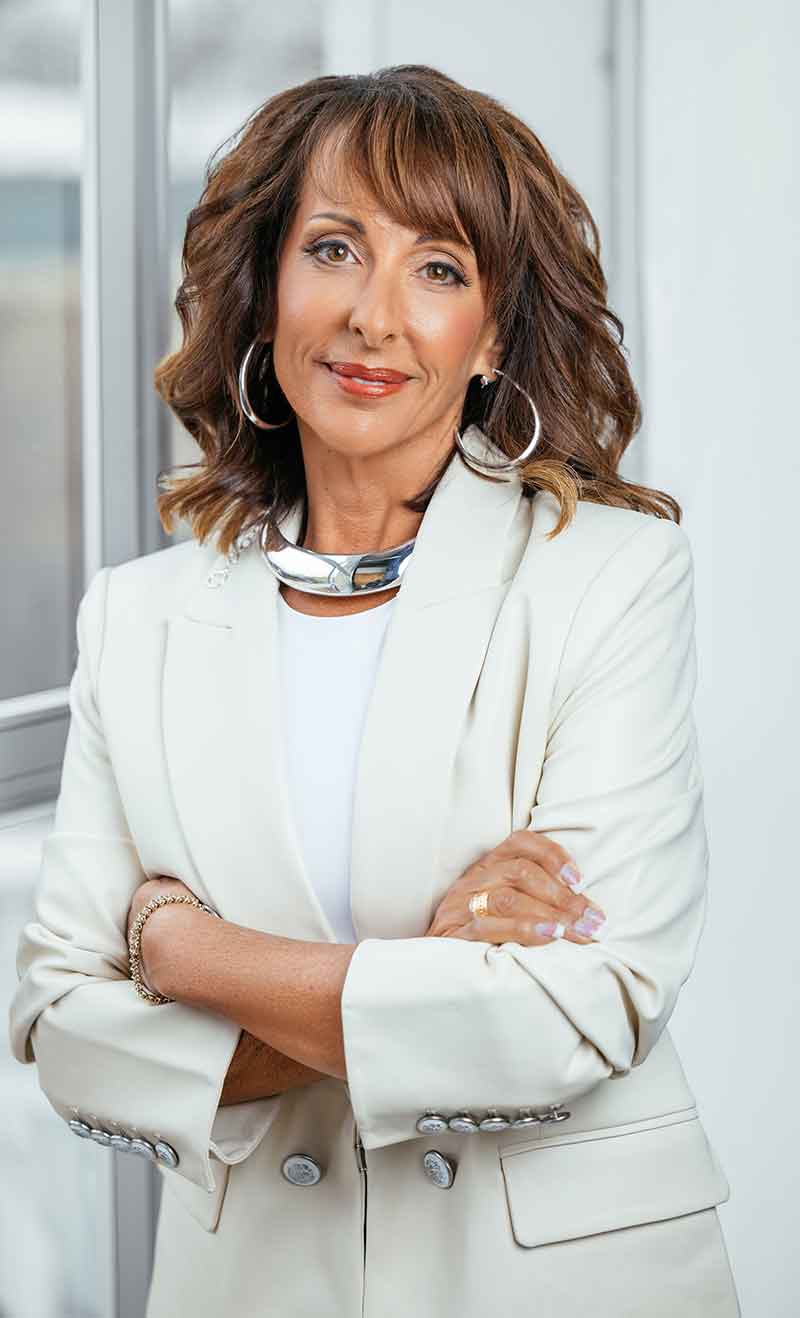 Let's get your home sold.
Named #1 Keller Williams Individual Agent in the State of Tennessee 2018 -2022, I offer a comprehensive real estate listing program designed to take the stress, workload and cost of listing your home off of your shoulders.
From cleaning to home staging, landscaping, and luxury marketing, we make sure your home gets maximum exposure- and gets sold!
Whether it's finding buyers, negotiating with buyers, working within your timeframe, preparing paperwork for settlement or helping you find a new home, we promise to provide you with a superior level of service, from the time you decide to list your home for sale, to the time you get settled into a new home.
Our complimentary services include:
An in-house team of professionals will clean your home from top to bottom, making it shine.
Professional home stagers and designers will bring your home to life! We provide furniture, art, and accessories to impress even the most discerning buyers.
Creating a curb appeal "wow" is important, and an in-house landscaper will update your home exterior with seasonal plantings and flowers, making it show its best.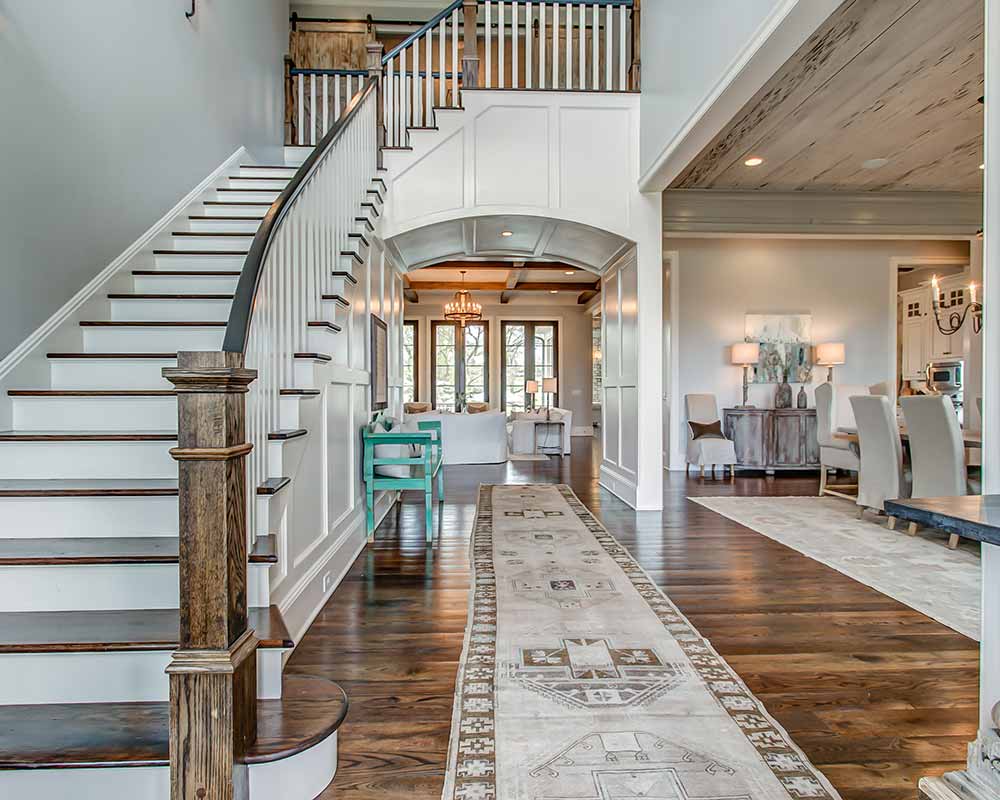 PRICING STRATEGIES THAT WORK
As a top Brentwood TN sellers agent in the greater Nashville area, I understand that it's not just about where the real estate market has been but where it is going.
As your seller's agent, I am here to help you price your home to sell while providing you with a highly effective marketing plan to ensure that your property receives maximum exposure.
Click the link below to receive an estimate of your home's value.
GETTING YOUR HOME READY TO SELL

With my team of experts, we will get your home ready to sell.
Our goal is to enhance your home's appeal, and we will prepare your home down to the very detail. Our team will deep clean, make minor repairs, remove clutter, paint rooms, and stage your home with beautiful furnishings. Home staging is a crucial element of preparing your home for market, and we will take care of it all, at no additional cost to you!
There is a lot that must happen to get your home ready to sell, and we are hands-on with our clients in the entire process of preparing to put a home on the market.
Our motto is "Whatever it is, whatever it takes, we'll take care of it."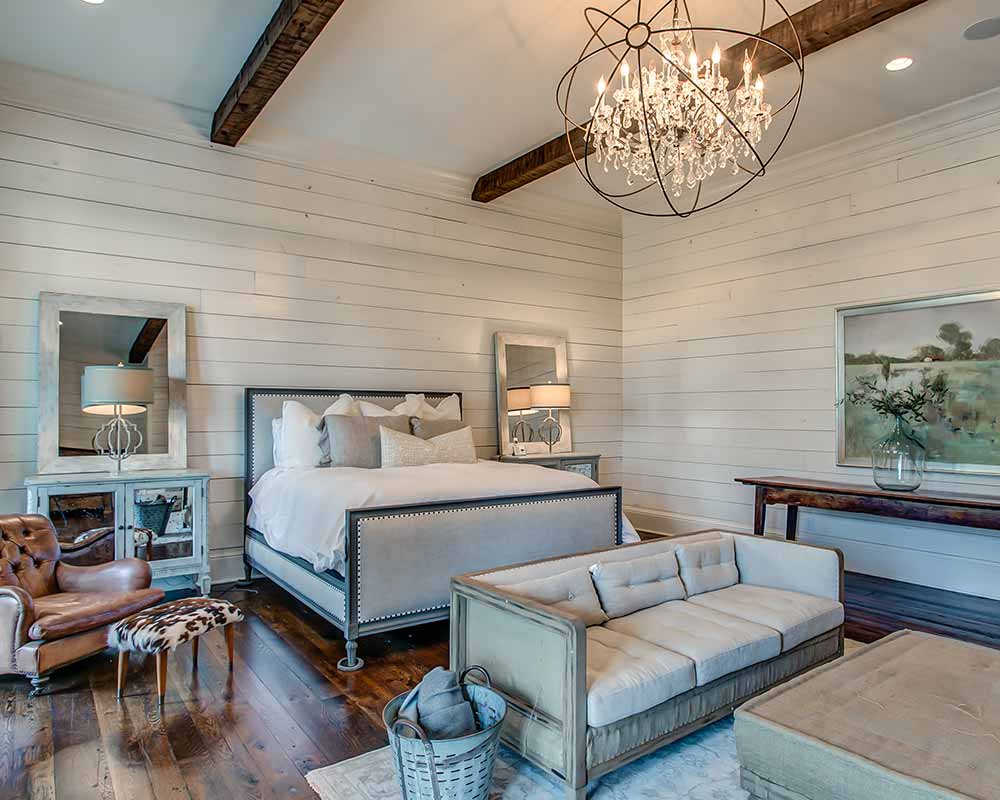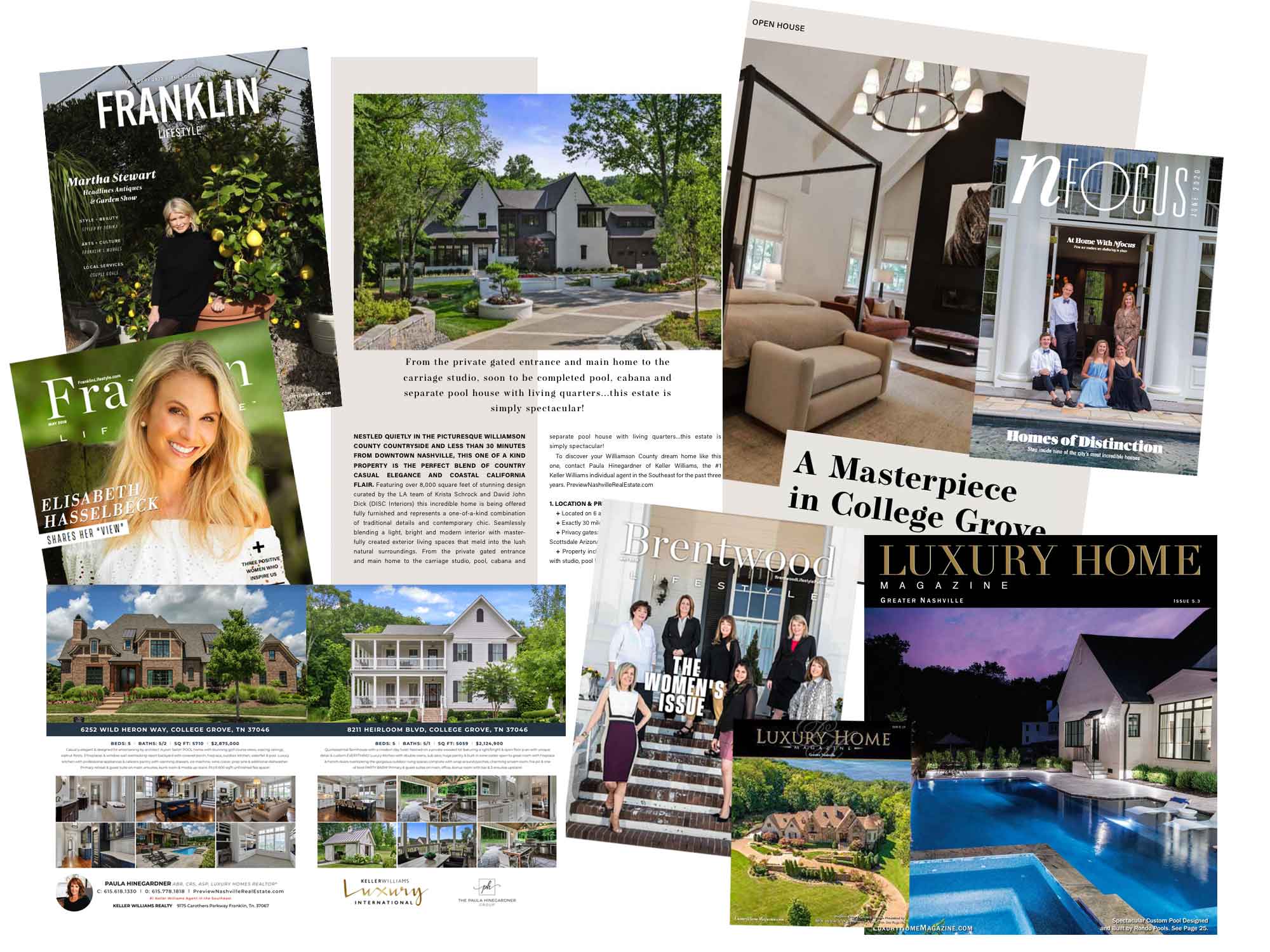 LUXURY MARKETING
At The Paula Hinegardner Group, marketing goes far beyond just posting "real estate" pictures on the MLS. Online marketing services include professional videography, virtual floor plans, a customized home website with SEO, and social media.
We also market our homes for sale in print marketing in magazines like Nashville Luxury Home Magazine, Nashville Lifestyles, and NFocus. Our luxury real estate marketing services will make sure your home gets maximum exposure!
PROFESSIONAL REAL ESTATE PHOTOGRAPHY & VIDEO TOURS
The Paula Hinegardner Group partners with a real estate photography and video company who specializes in Professional Photography, HD Video Tours, 360 Degree Panoramic Photos, Interactive Floor Plans, and more. We give every one of our listings a customized website where all of your home's information is displayed.
Nearly 90% of buyers start their search online. Make your listings stand out and be remembered. Make a lasting first impression. Much like the importance of curb appeal, "Internet Appeal" needs to be a top priority.
We take care of all of this for you.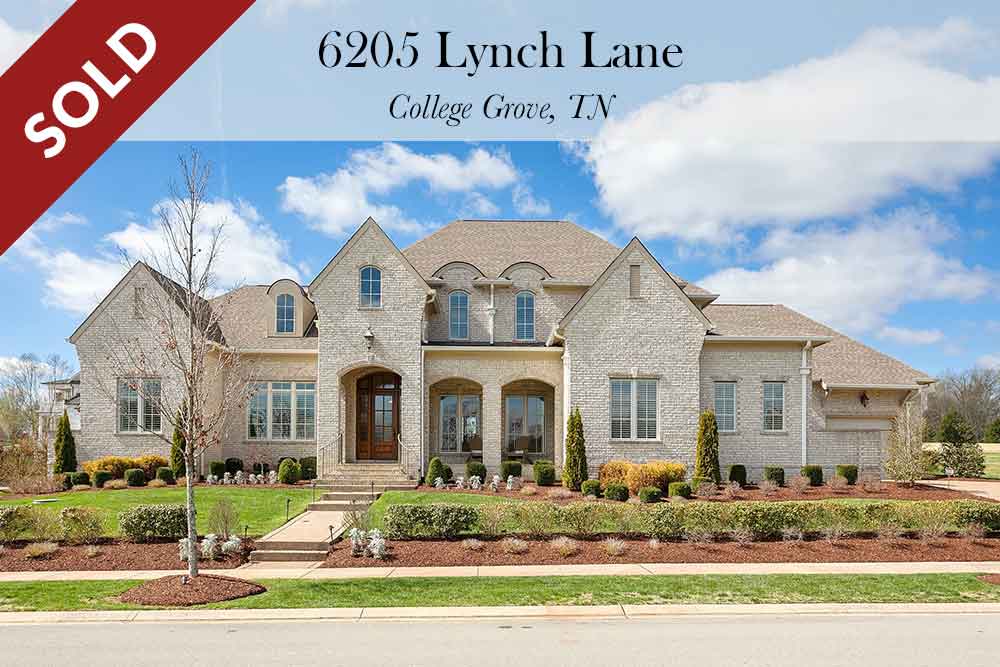 Thinking about selling your home, but not sure what it's worth?
Let me help.
As an experienced realtor,  I will assist you in getting top market value for your home.
I offer complimentary services that no other realtor offers. Let's get started with a FREE Market Analysis of your neighborhood, and find out what your home is worth!
Click link below to get started- it's completely free!

Working with Paula was an absolute pleasure. She worked so tirelessly to make our home marketable. She was patient with us through the process, and made sure that our home sale was advertised on every site, social media, etc. I can not say enough wonderful things about Paula. She treats her clients as family, and we are so lucky to have found her.
If you're looking to sell your home, now is the time to hire a top Brentwood TN sellers agent to present your home to buyers. Every market requires a different selling strategy. At the Paula Hinegardner Group we know how to make your home stand out from the crowd in Nashville's competitive market.
Are You Relocating?
To Nashville, TN or surrounding?
Paula Hinegardner
Top Brentwood TN Realtor
ABR, CRRS, ASP
Luxury Homes Division
2017-2022 #1 Keller Williams
Agent in Tennessee
License #00322409